阿布扎比No.57精品咖啡店/No.57 Café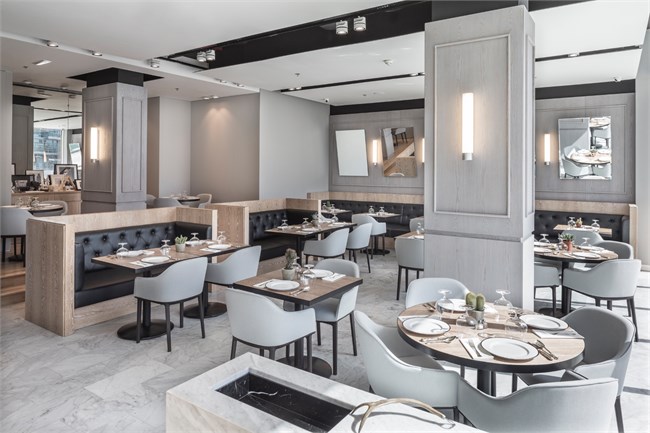 Back in 2012, two Emirati female entrepreneurs co-founded The Dinner Club by No. 57. A rather unusual dining concept in which each month the hosts select a new secret location, invite a group of unique individuals from various professional backgrounds, and serve delicious food in an unexpected location, transformed into a spectacular pop-up event space. The Dinner Club by No.57 soon became the most sought-after, invitation-only dinner in the UAE, taking social media by storm.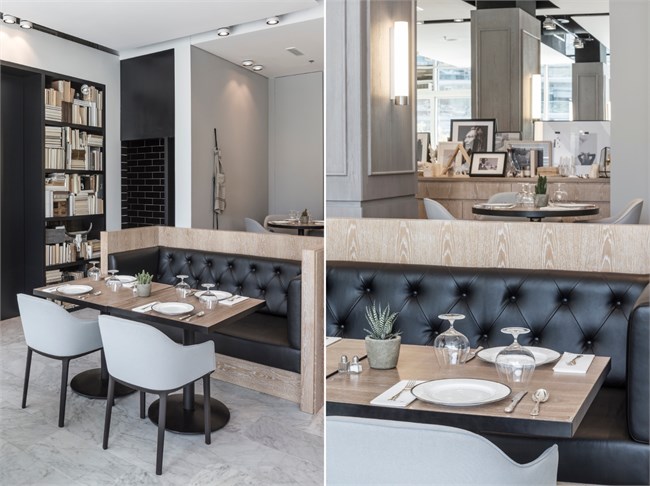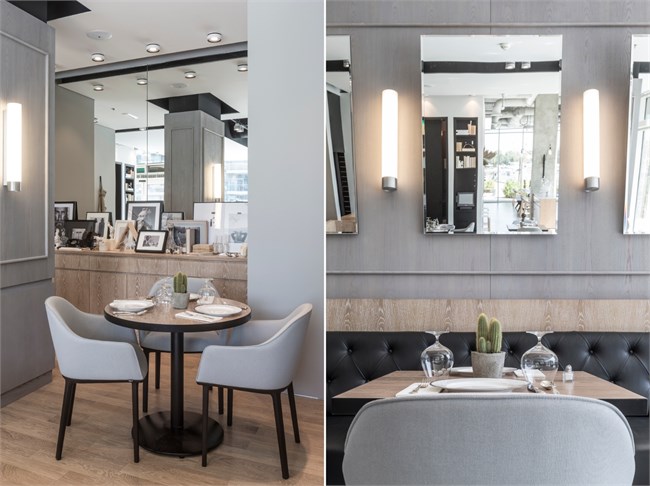 The mysterious supper club has now finally opened its first permanent space in Abu Dhabi, designed by Dubai-based practice ANARCHITECT. Rather than replicating the aura of exclusivity and secrecy of the previous pop-up dinners, instead the architects chose to create a new social and culinary experience that still retains the dynamic, creativity and sense of unexpectedness of the overall project.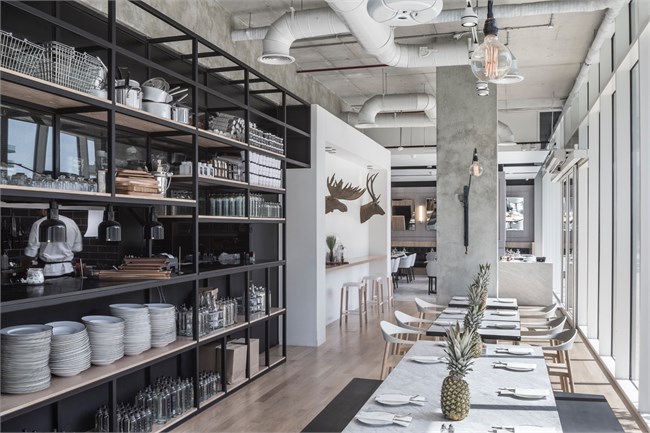 With the boutique cafe, the practice had the chance to explore new concepts of what a No.57 meal or even a casual coffee could be. They wanted to capture the essence of what the clients had created and what customers expected to experience. The space was planned around three core areas where these new experiences take place. The fast-flowing coffee culture as a social component of the café happens immediately at the main entrance. A pastry and coffee counter positioned in prominent view also includes a high-stool seating counter. The bright and airy bistro in front of the open kitchen provides a more relaxed and casual experience for breakfast and lunch, while a more intimate and cosy dining space was designed for evening meals and long weekend lunches.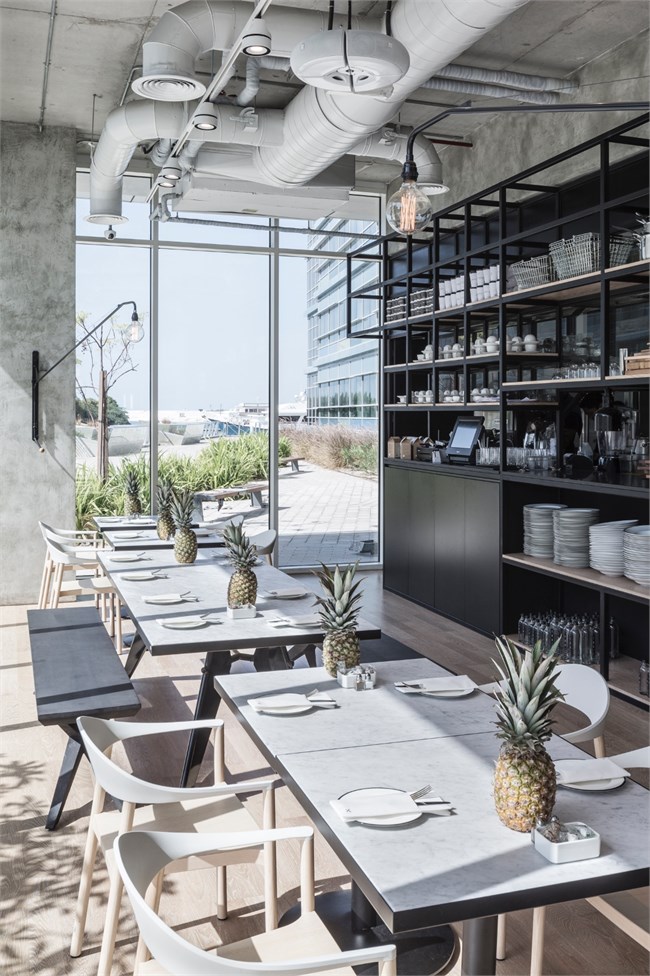 A simple and refined palette of materials has been used throughout, combining Carrara marble, natural oak, concrete and black-powdered metal. Different compositions and relationships between the core materials helped define a character for each of the main spaces. The architects designed the highly-detailed custom joinery-work and carefully selected key pieces of seating to compliment each space within the new boutique café.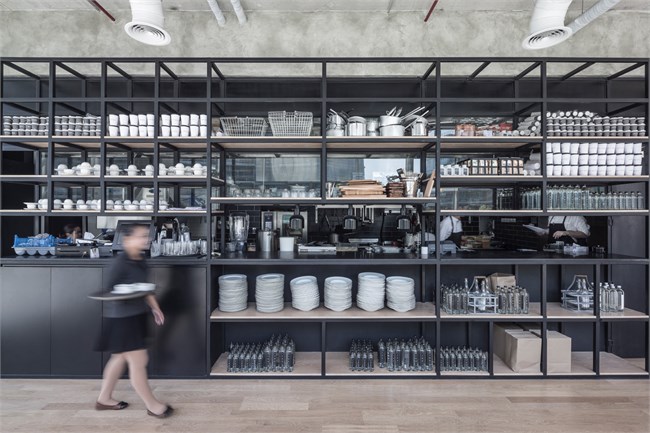 ANARCHITECT worked closely with the Clients to understand their process for the Dinner Club events in order to create a secluded space that could perform as a stage-set for the Clients to also host a new series of temporary events. The Secret Dining room was born as a stripped-back event space hidden in the heart of the cafe for the purposes of hosting temporary dinners and other events.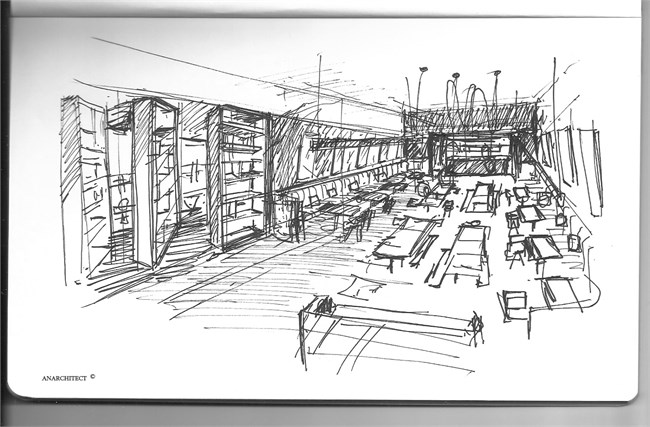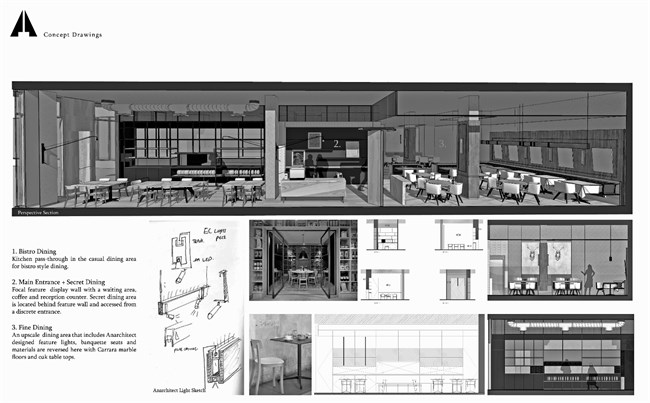 Client: The Dinner Club by No.57
Architecture practice: ANARCHITECT
Project Status: Completed 2014
Location: Building Two, Al Marasy, Al Bateen Harbour, Abu Dhabi UAE.
\ ANARCHITECT
\ Founder&Director