Using myriad of plain materials, we choose concrete as the main component of the space, providing texture and color. We make office furniture out of old ship planks, bringing the taste of lingering memory.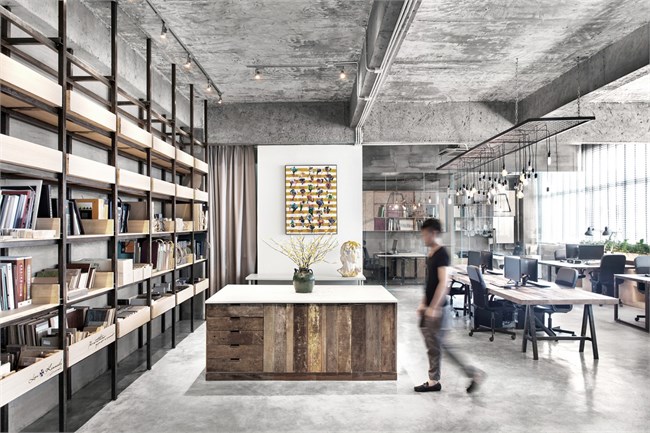 All cabinets are built using wheat-straw board, an excellent board material made with wheat-straw which is a scrape material produced in agricultural production. Considering the influence of light on the reception area, we choose artistic glass as the doors to meeting rooms.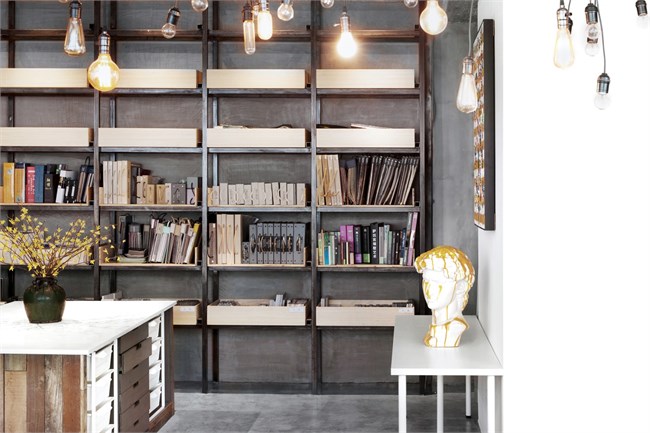 These 360 degree rotation doors bring not only visual pleasure but also interactive experience to users.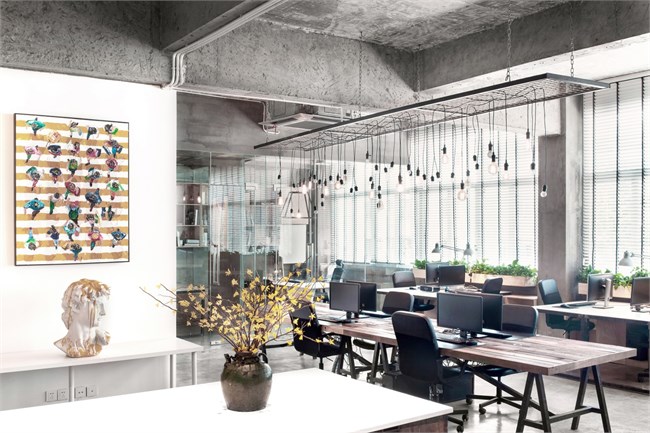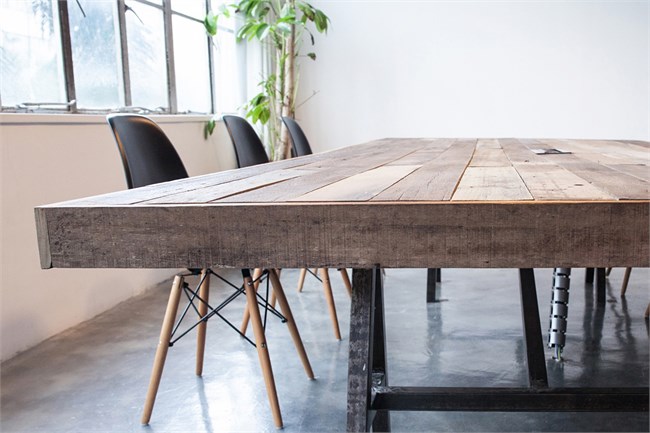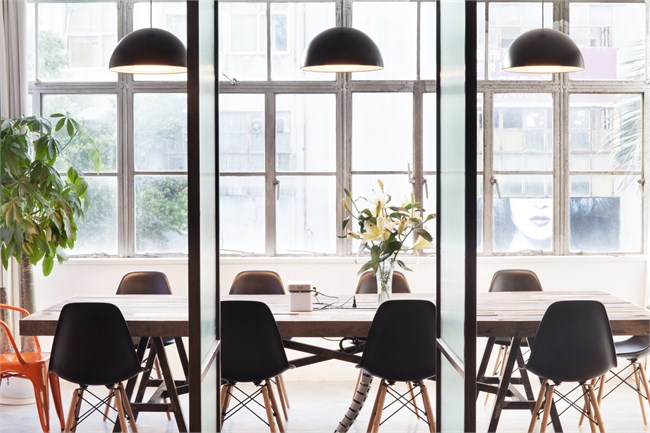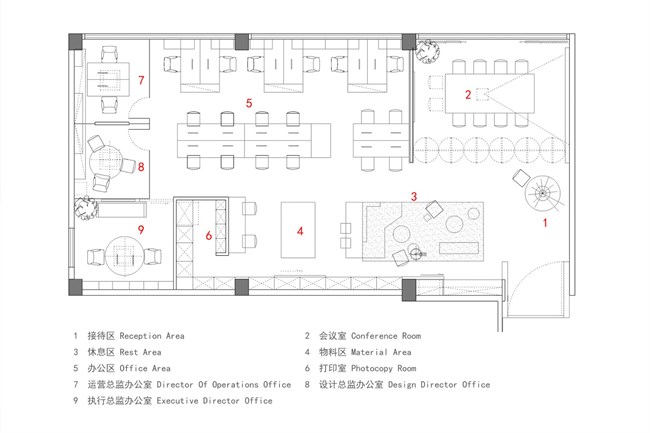 \ SUPER TOMATO
\ Designer