Nelson Chow:香港FOXGLOVE酒吧设计
Hong Kong's most compelling new lounge-bar, opened in November 2015 paying homage to quintessential British heritage: the finest handcrafted umbrellas and the traditional private members' club.
  Foxglove是香港一家备受瞩目的新酒吧,于2015年11月开始营业。空间旨在向经典的英国传统致敬:最优秀的手工制作雨伞和传统的私人会员俱乐部。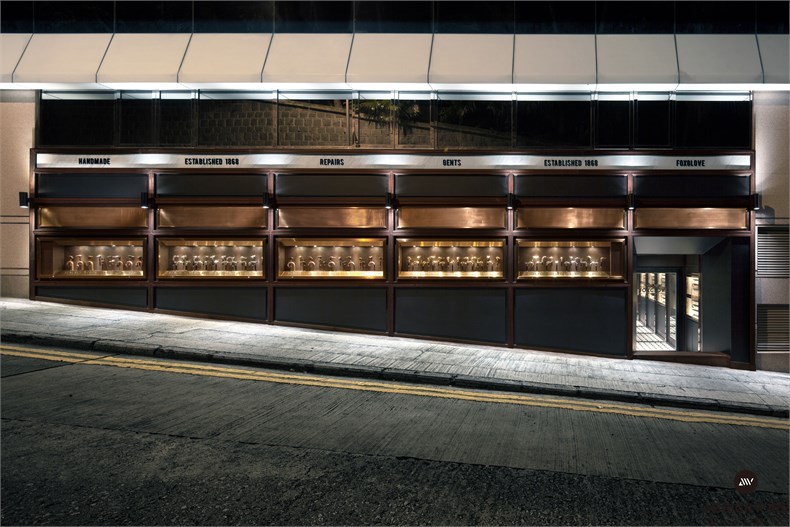 Access to the 4,300 square feet space – a fantasy world inspired by the globe-trotting adventures of an English gentleman and named after his love's favourite (but potentially deadly) flower – is via a 'secret' door in the Fox Shop, an elegant walk-through boutique featuring classic silver handle-umbrellas immaculately presented 'Kingsman-secret-service-style' within bespoke-design brass edged wall cabinets.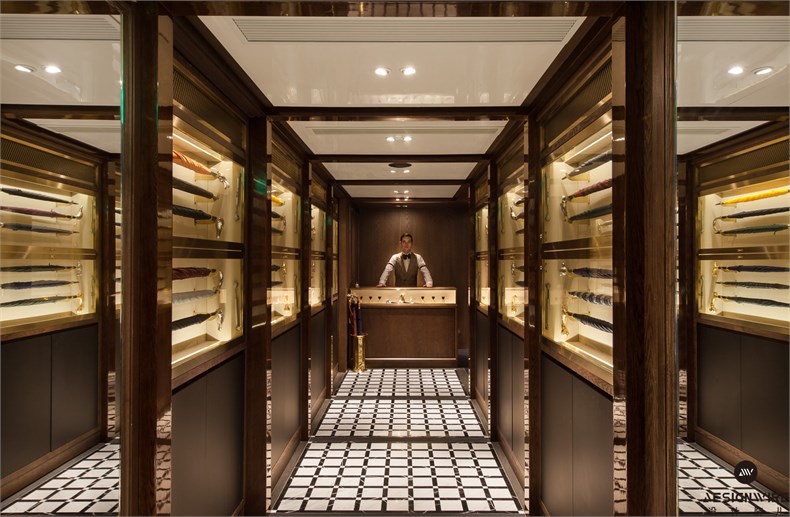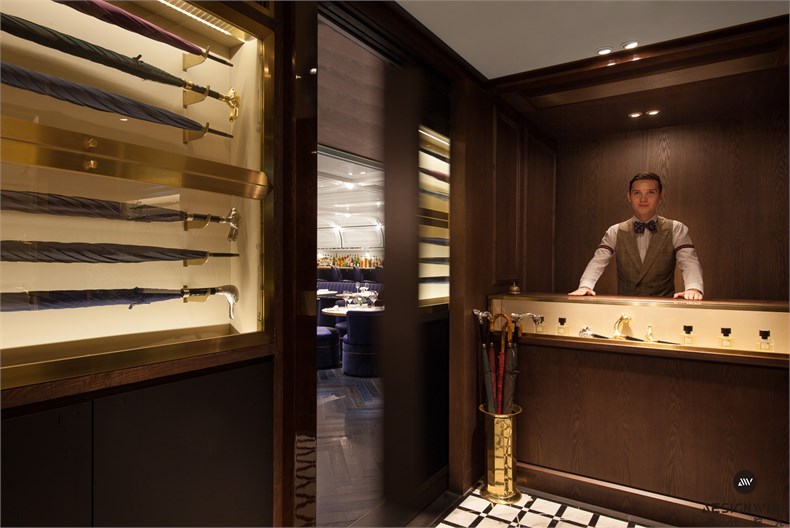 进入4300平方英尺的空间,仿佛一个奇幻的世界,其灵感来源于一位英国绅士的环球冒险,并以他最喜爱的花朵命名。通过Fox商店一道"秘密"的门,进入一个优雅的走廊式精品店,陈列着一尘不染的金柄或银柄伞,其风格源于电影《王牌特工:特工学院》。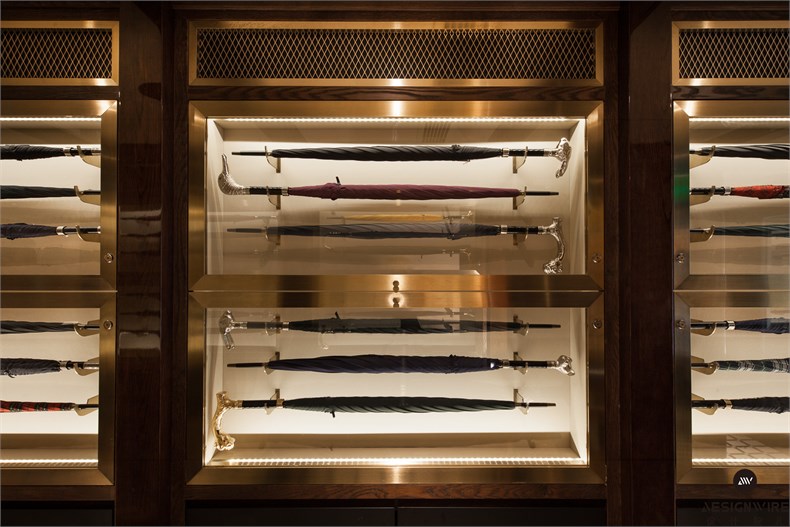 Touch one 'special' meticulously carved silver handle to enter Foxglove's exclusive inner sanctum reminiscent of all the luxury and glamour of first class airplanes, trains and vintage cars – with a distinctly contemporary and playful twist that highlights the age-old pleasure in discovering hidden elements in special places. The unapologetically cinematic interiors draw on a moody palette of darker finishes, shadows, form and rich materials to give the space – part retreat, part escape - an aptly masculine allure.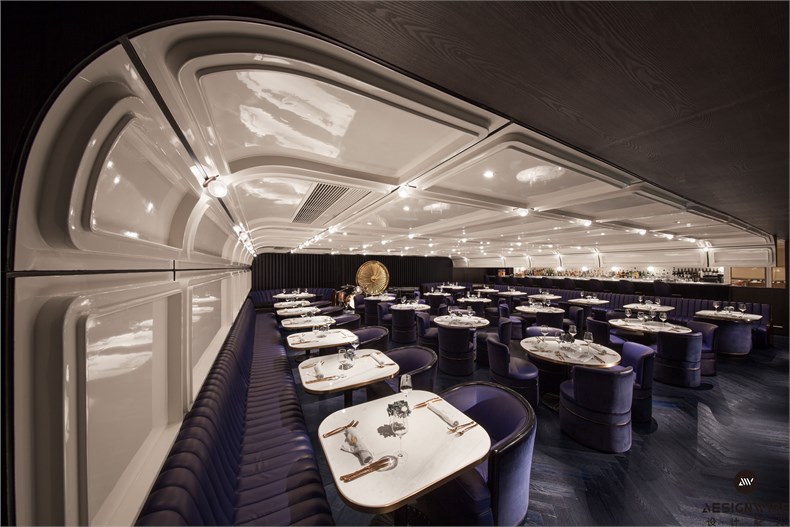 The main lounge and cocktail bar featuring an elegant silver-grey marble top counter sits at the heart of the space, hinting at their covert nature with luxurious deep ink blue leather seating for 80 guests offset by a dramatically sculptural cream lacquered ceiling that wraps around the bar.
主休息室和酒吧设置了优雅的银灰色大理石台面,位于空间的中心,暗示了他们的隐蔽性。豪华的深墨水蓝皮革座椅可容纳80位客人,一个戏剧性的雕塑霜漆天花绕酒吧设置,与深蓝色调互为补充。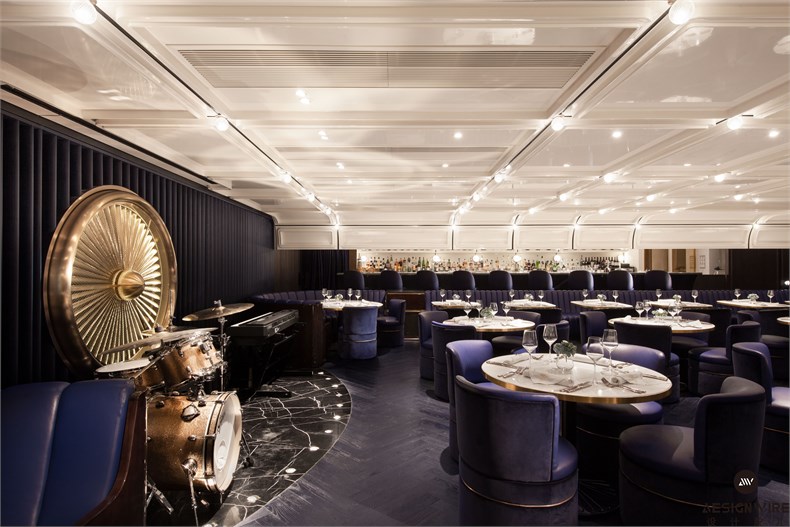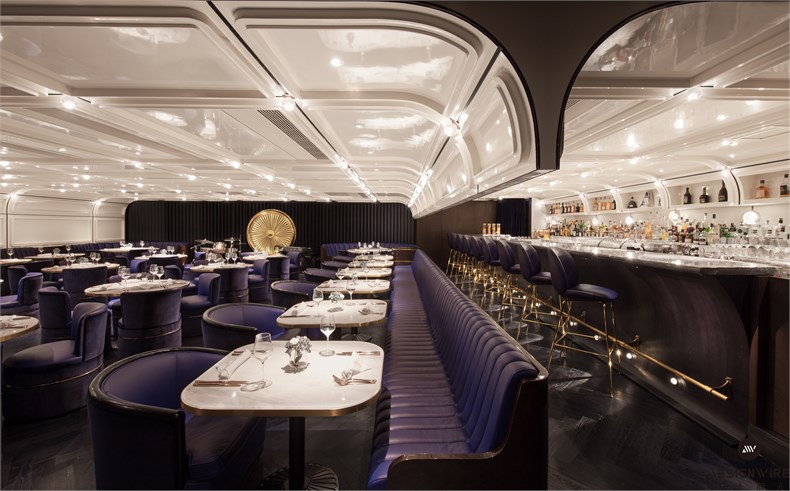 Meanwhile, a VIP room featuring blood red sumptuous seating for 32 guests evokes the ambience of a vintage First Class train cabin with a gently arched ceiling and walls clad with umbrella stems. Custom lights reminiscent of classic car headlamps add to the cinematic experience.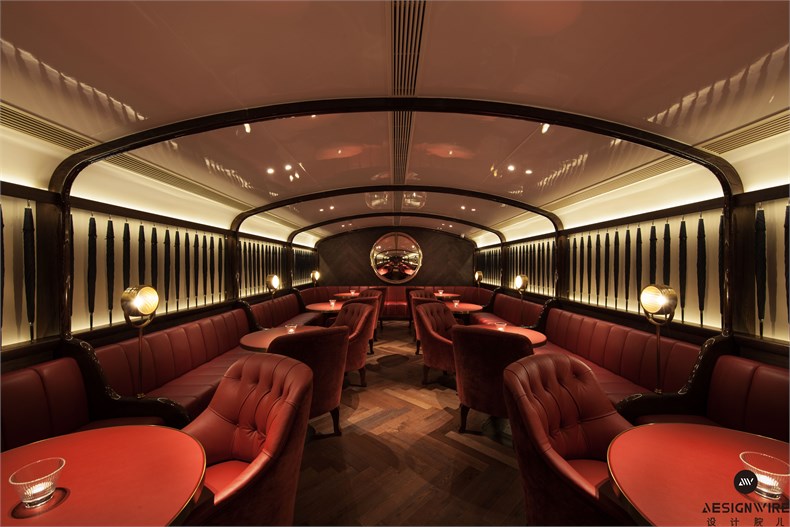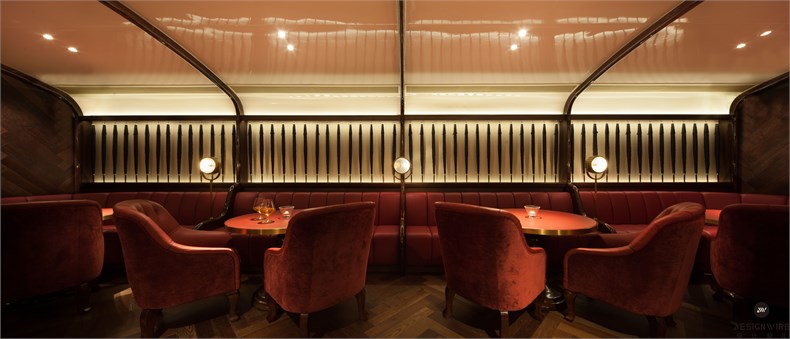 贵宾室才采用了血红色的豪华座椅,可容纳32位客人。设计在空间中营造出老式头等车厢的氛围,微拱的天花,伞柄打造的墙壁。定制灯光让人联想到经典的汽车前照灯,增加了电影氛围。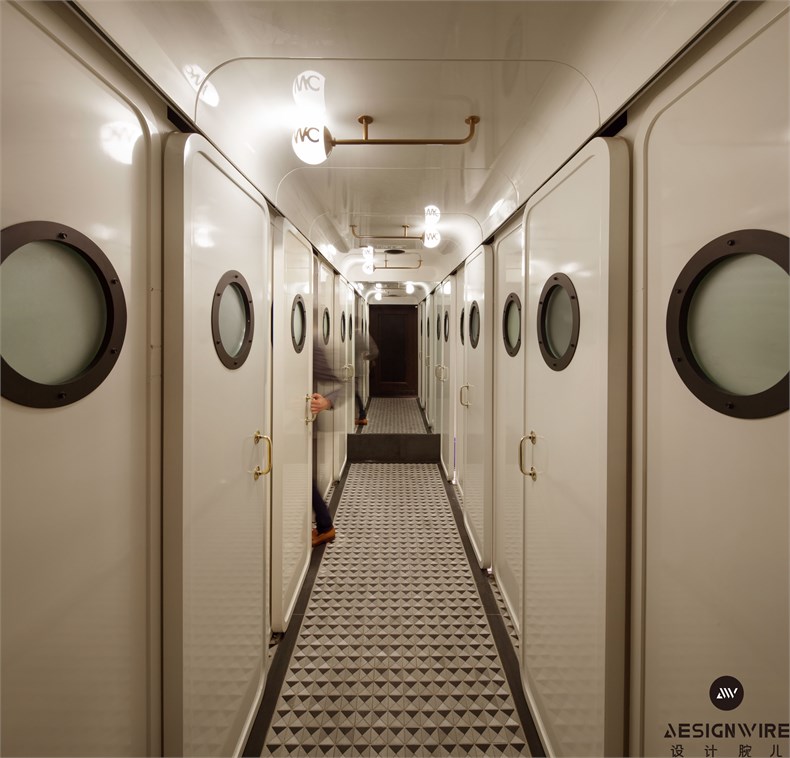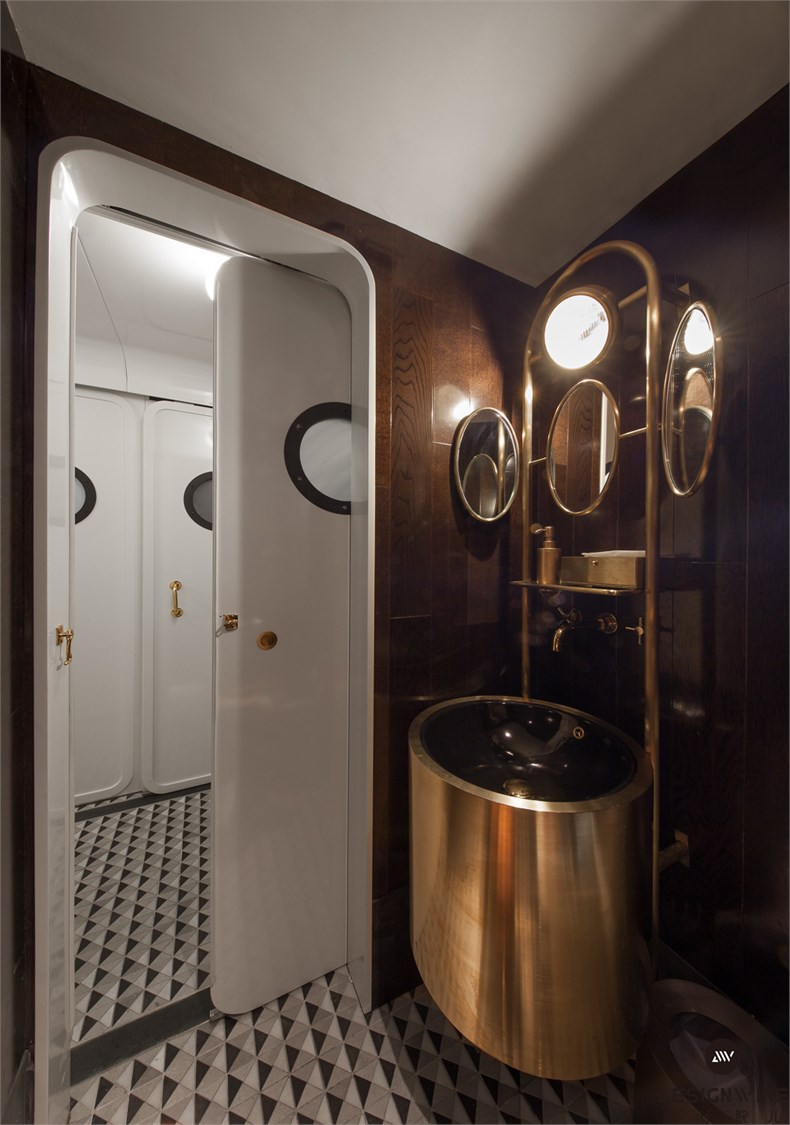 平面图
项目名:Foxglove酒吧
项目地:香港中环

室内设计:NC Design & Architecture Ltd (NCDA)
项目设计师:Nelson Chow (NCDA)
平面/造型设计:NC Design & Architecture Ltd (NCDA)
摄影:Dennis Lo Designs
Edit by SAM