波士顿道尔顿街的四季酒店和私人住宅完工落成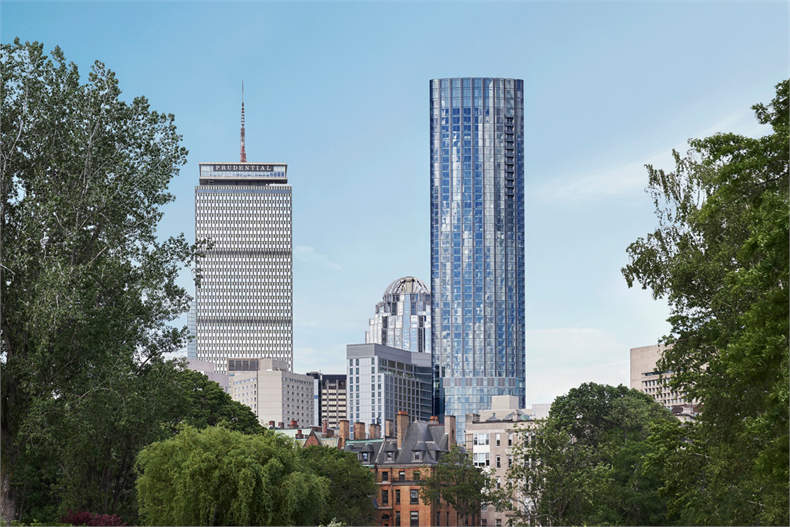 波士顿道尔顿街一号四季酒店和私人住宅是该市历史悠久的后湾社区的一家新的五星级酒店和豪华公寓,现已竣工。 对酒店客人和居民开放,One Dalton 已成为波士顿天际线上的一个变革性存在,由建筑师 Henry N. Cobb 设计,他是波士顿本地人,也是著名的 Pei Cobb Freed 建筑公司的创始合伙人。
Four Seasons Hotel & Private Residences One Dalton Street, Boston, a new five-star hotel and luxury condominium in the city's historic Back Bay neighborhood, is now complete. Open to hotel guests and residents, One Dalton has become a transformative presence on the Boston skyline – designed by architect Henry N. Cobb, a Boston native and founding partner with of the distinguished Pei Cobb Freed architecture firm.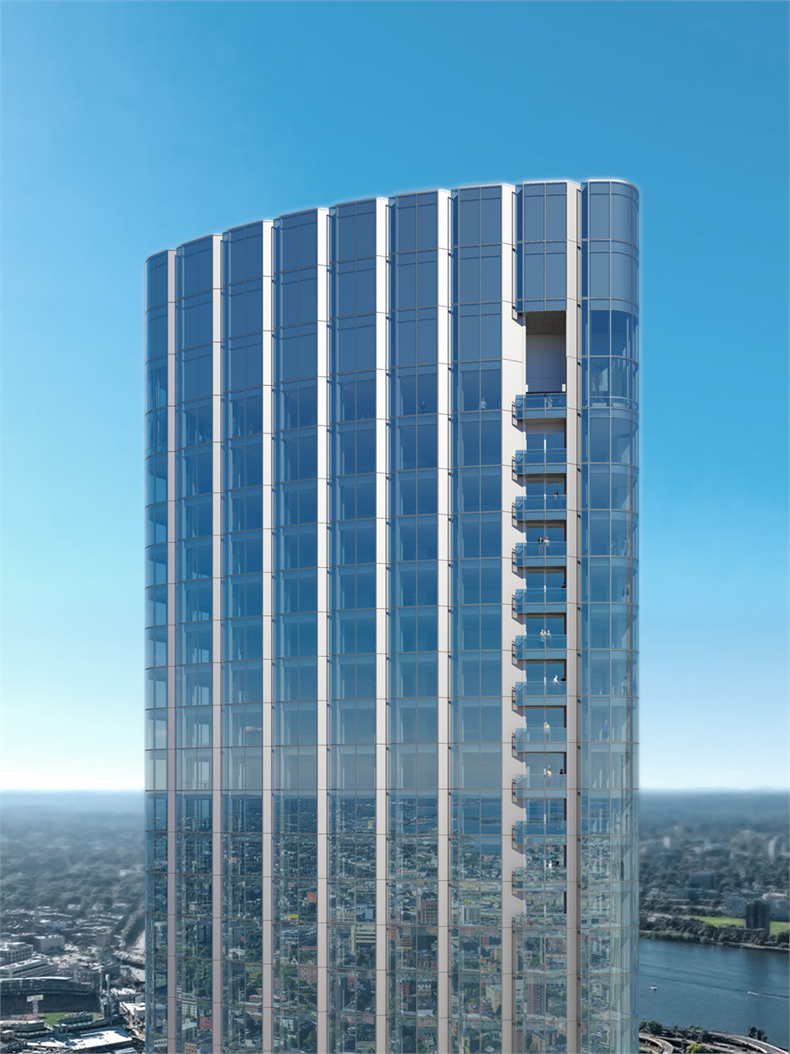 在One Dalton, Cobb与当地建筑公司Cambridge Seven Associates合作,设计了一座现代摩天大楼,灵感来自波士顿的历史和进步的未来。它的"柔软的三角形"雕塑形式从坚固的花岗岩底座升起,在减少走廊的同时,战略性地创造了广阔的视野,为居民提供终极隐私。Cobb设计了独特的可操作的建筑凸窗,根植于后湾区的传统,创造了多向全景,同时保持了圆滑和干净的立面。
At One Dalton, working with local architecture firm Cambridge Seven Associates, Cobb crafted a modern skyscraper inspired by both Boston's storied history as well as its progressive future. Its "soft triangle" sculptural form rises from a strong granite base and strategically creates sweeping views while reducing corridors, to offer residents ultimate privacy. Cobb designed unique operational architectural bay windows to be rooted in Back Bay tradition and create multidirectional panoramas while maintaining a sleek and clean facade.
"与波士顿建造的任何摩天大楼不同,One Dalton 将这座城市的建筑声誉和奢华生活标准提升到了新的高度,"Carpenter & Company 总裁兼首席执行官、One Dalton 的首席开发商Richard L. Friedman 说。 "我们很高兴与世界上最伟大的建筑师之一Harry Cobb 密切合作,这座塔巩固了他在波士顿的不可思议的遗产,并锚定了后湾区的'高脊柱'。"看着这座塔在波士顿留下自己的印记是非常值得的,我们很高兴继续看到如此积极的反应。"

"Unlike any skyscraper ever built in Boston, One Dalton elevates the architectural reputation and standard of luxury living in this city to new heights," said Richard L. Friedman, President and CEO of Carpenter & Company, lead developer of One Dalton. "We are grateful to have worked closely with Harry Cobb, one of the world's greatest architects, on the tower that cements his incredible legacy in Boston and anchors the 'High Spine' of the Back Bay. Watching this tower make its mark on Boston has been extremely rewarding, and we're pleased to continue seeing such a positive response."
在私人住宅顶部,有215间房间配套的五星级四季酒店,可以享受这个酒店品牌的全面服务和设施。居民可享受由 Thierry Despont 设计的私人门廊入口和配备工作人员的大堂。 Despont 还在大楼的 50 层设计了一个私人居民俱乐部,称为 50/50,可以一览无余地欣赏城市、查尔斯河、波士顿港以及伯克希尔山脉和科德角海岸的美景。
The private residences atop the 215-room five-star Four Seasons Hotel enjoy the full services and amenities of this new Boston flagship from the world's leading hospitality brand. Residents enjoy a private porte-cochere entrance and staffed lobby designed by Thierry Despont. Despont also designed a private residents' club on the building's 50th floor, known as 50/50, commanding unobstructed views of the city, Charles River, Boston Harbor and out to the Berkshire Mountains and shores of Cape Cod.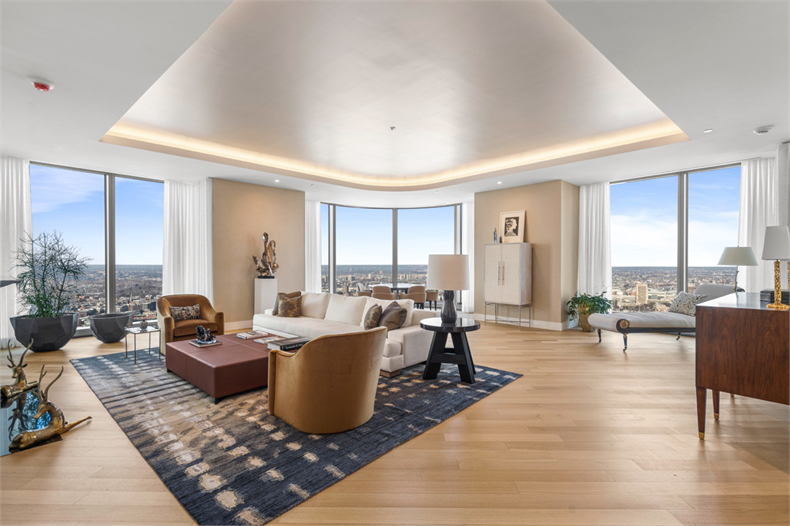 Residents also receive priority access to the hotel's restaurants, which include Zuma, the world-class contemporary Japanese restaurant, One + One, managed by Four Seasons, and Trifecta, a lively cocktail bar.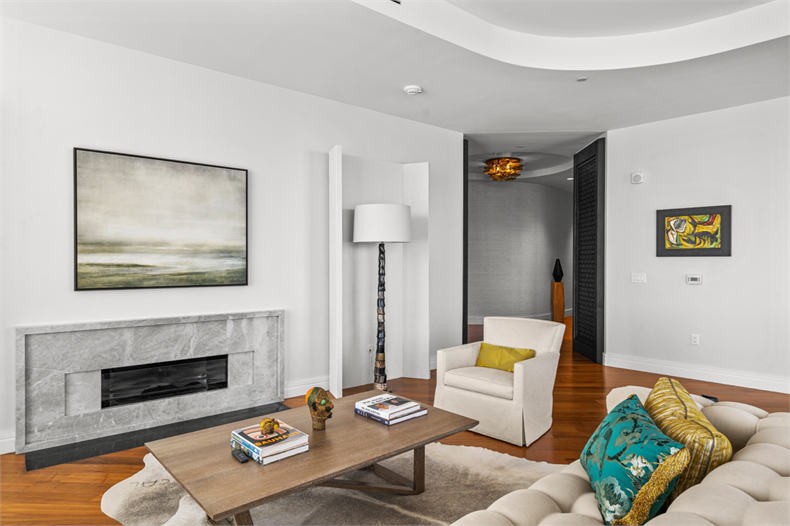 著名景观设计师Michael Van Valkenburgh的同名公司总部位于波士顿,他还完成了Dalton公园的设计,这是一个5000平方英尺的公园,将建筑与周围著名的社区连接起来。
Noted landscape architect Michael Van Valkenburgh, whose eponymous firm is headquartered in Boston, has also completed Dalton Park, a 5,000-square-foot public park that connects the building with its prestigious surrounding neighborhood.
One Dalton还拥有一批定制的、值得收藏的艺术品,由Kate Chertavian Fine art的波士顿艺术顾问团队策展,包括Duke Riley、Yinka Shonibare、Jennie C. Jones和James Stroud的作品,以及一些专门为发展而创作的委托作品。
One Dalton also features a bespoke collection of gallery-worthy art curated by the team of Bostonian art consultants at Kate Chertavian Fine Art, including pieces by Duke Riley, Yinka Shonibare, Jennie C. Jones, and James Stroud, as well as a number of commissions created specifically for the development.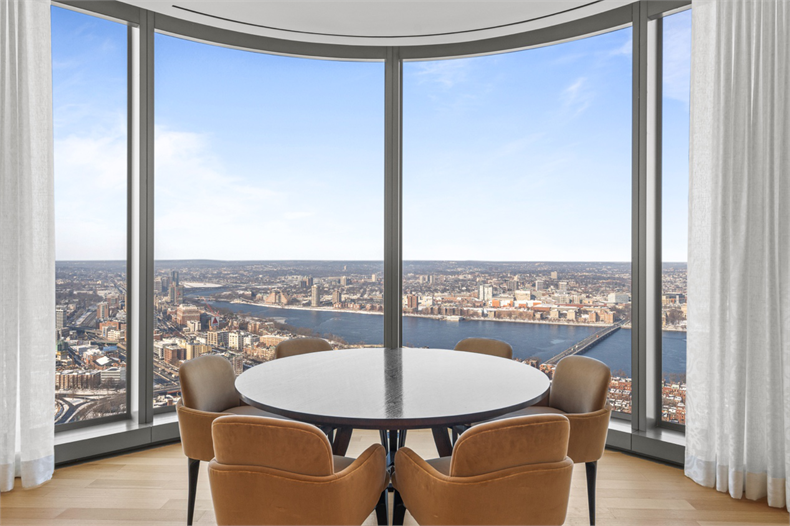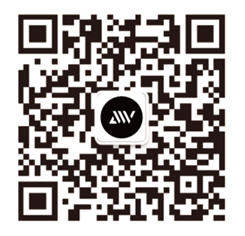 设计腕儿官方微信
010-88600030