2008,天地烩会所,天津市金茂大厦,5660平方米
源自南极归来的感动。以"融化的冰山"滑动隔断和"燃烧的冰凌"闪烁单间为主题的不同餐饮区,表述对自然的礼赞,传递对环保的关注。同时也在反省:如何让倡导环保的设计本身尽量减少不环保的创作过程。
获2008中国国际建筑及室内设计节 "金外滩奖"最佳概念设计奖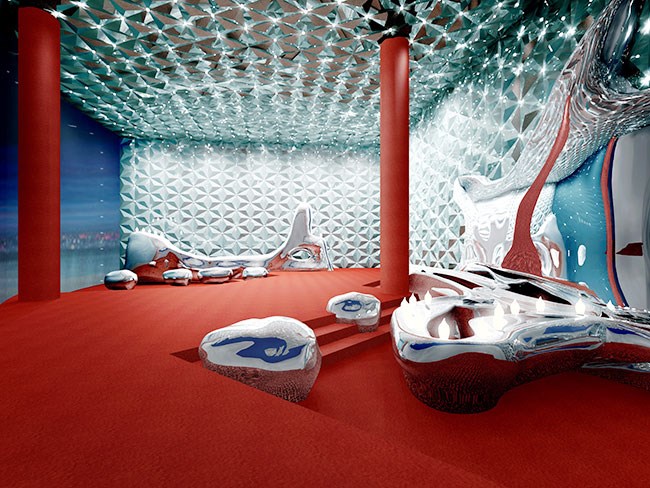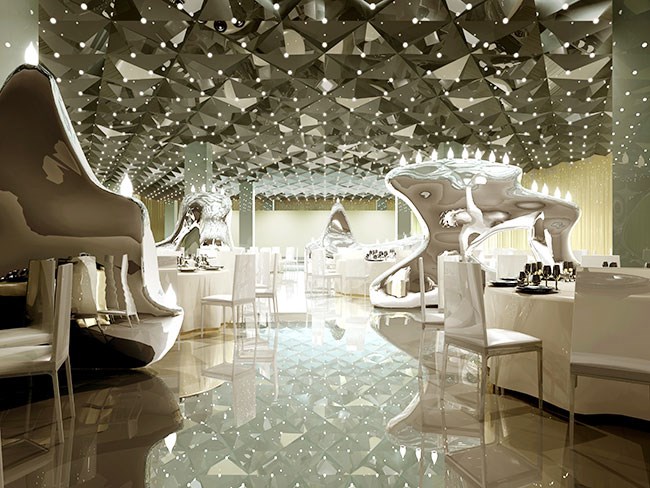 以《燃烧的冰山》为主题的这组装饰雕塑,是空间的灵魂中心,使整体更流畅、更唯美、更具独特气质。在讲述对自然的崇尚、赞美与关爱的同时,传递一种对环保以及美好未来的责任。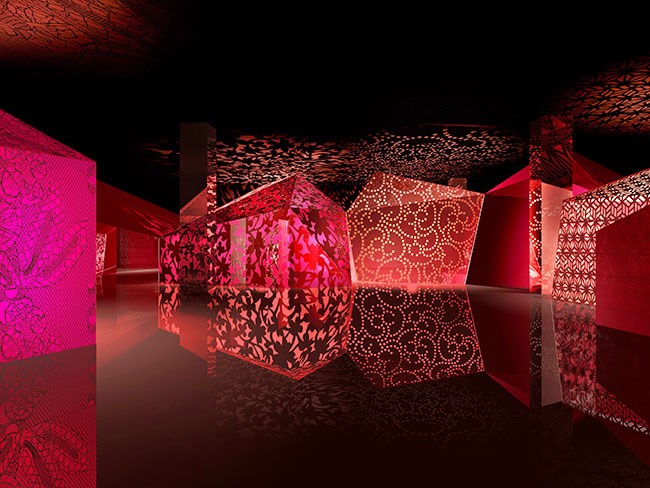 餐饮区表达的是钻石的闪烁和璀璨。35个包间呈现着以不同风格图案装饰的不规则多边形的钻石空间。当包间内部灯光开启或关闭时,钻石图案会从外部显现出来,并间隔着闪耀,迷离的光影洒向天蓬和地面。单一的色彩和简单的材质,丰富的图形和多变的光影。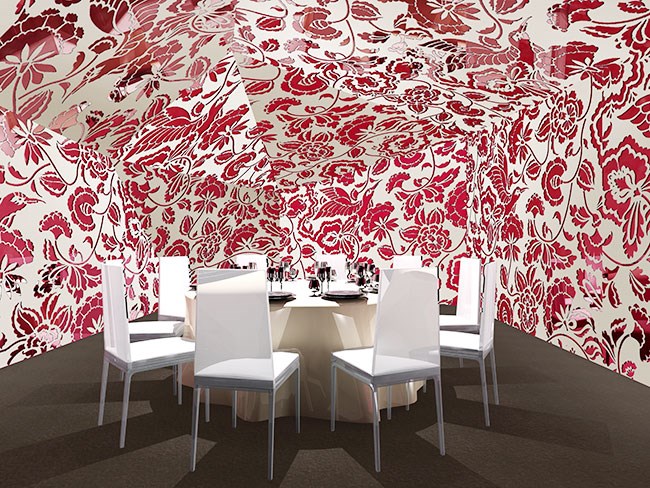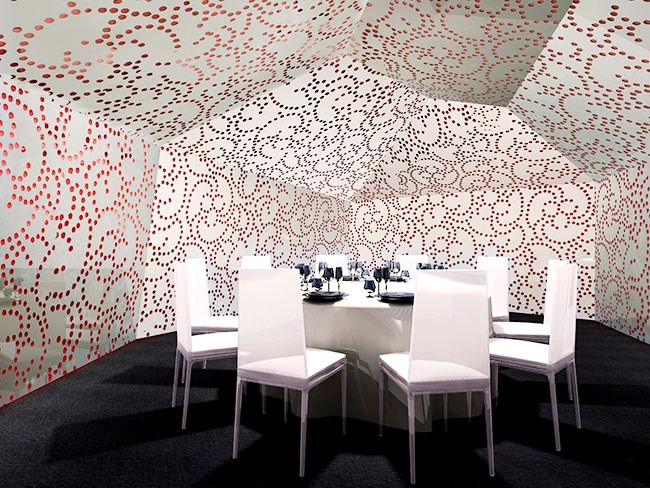 The design of lobby and banquet area was inspired by the moving feelings right after coming back from the South Pole. Movable stainless steel partitions can separate the space arbitrarily, which reflects the purity, pageantry, floating and peace of the floebergs of South Pole. The candlelights on the partitions show the grace and melancholy when the floebergs are melting. A beauty tells a solemn and stirring story. These partitions have the functions of floor lamps and wall lamps, bringing a vivid effect to banquets.
This group of decorative sculptures, which is the soul core of the space, titled Burning Floebergs, makes the whole space more fluent, more beautiful and more unique. While expressing the pursuit, admiration and care for nature, it conveys a responsibility for environmental protection and a better future.
The theme of the dining area is the glitter and flashing of diamond. Irregular polygons decorated with different styles of patterns differentiate 35 diamond spaces. When the lights inside the space are turned on or off, the diamond patterns will show from outside which, with intervals of sparkling, give off misted lights and shadows to the ceiling and floor. This is a combination of only color and simple material, and various patterns and changing shadows.
This design was awarded best design and best material application of Golden Bund Prize of 2008 China International Building & Interior Design Festival.